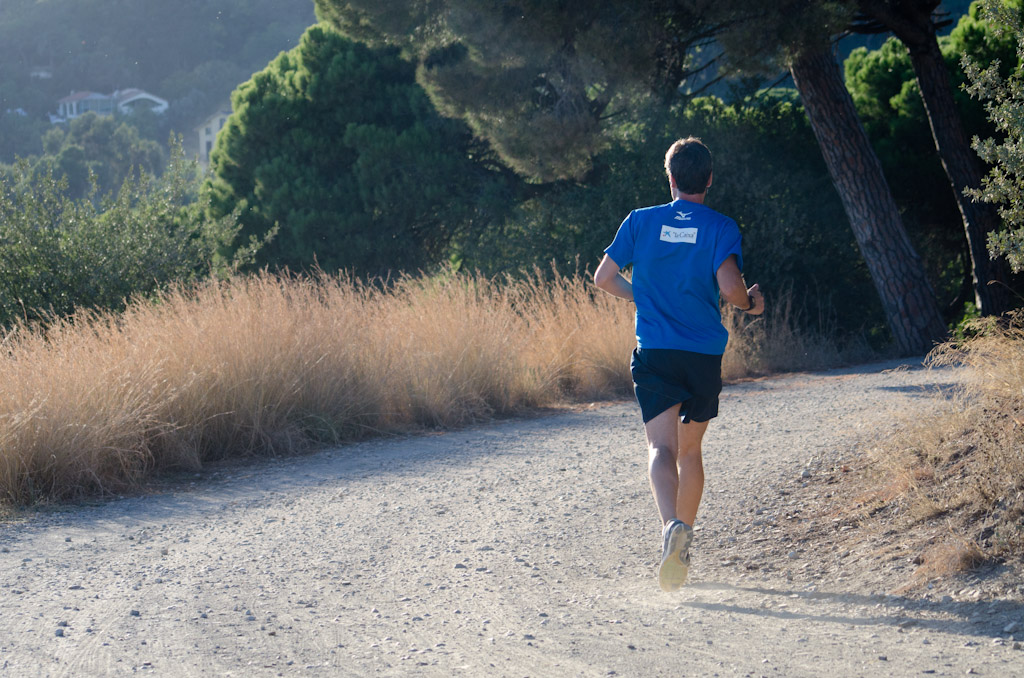 At the foot of the Serra Collserola (the mountains of Barcelona) we can enjoy some of the best views of Barcelona while running down a wide, flat track, which adapts to your level and your needs. This is a classic for Barcelona runners who want to avoid the asphalt!
From the Pla dels Maduixers there is a 9-kilometre long road known as 'Carretera de les Aigües', a dirt road that winds around the foothills of the Collserola range and that brings us to a fountain known as Font de la Mandra, within the municipality of Esplugues de Llobregat, just outside Barcelona.
This is a very flat road, without any inclines, which suits all physical conditions, as you can turn back at any point. Furthermore, from the Carretera de les Aigües you can access steeper roads that can lead you to Parc Tibidabo or the Collserola Tower, designed by Norman Foster. But beware: for this, you need strong legs!
The Carretera de les Aigües is an ideal place to enjoy the city with wonderful views but without the difficulty of a route which is too demanding.
Carretera de les Aigües (Road of waters) running tour


Distance: 5-6 kms or 10-12 kms
Duration: 1.30 h – 2 h.
Level: Easy / Medium / High
Tour includes: Track & Photos
Local guide speaking English, Spanish or Catalan
Cost: From 45 EUR

Book this route or requests more information by filling out the form