In the early morning, when the streets of Barcelona are not yet overcrowded, we will have all the city for us!
From avenues such as Passeig de Gràcia -where we can discover the works of Gaudí, Domènech i Montaner, Puig i Cadafalch: la Pedrera, la Casa Batlló, la Casa Amatller, la Casa Lleó Morera-, to the narrower streets of the Gothic Quarter, all has another dimension that makes them different. Discover the grid of the Eixample, designed by architect Ildefons Cerdà in 1859.
Take advantage of the early hours of the morning to run the Gothic Quarter of Barcelona without crowds and see the awakening of the city.
And after crossing the Plaza Catalunya we will get into the Gothic Quarter, the heart of Barcelona, where we run down narrow streets ant discover its hidden places! Relive the history and splendor of medieval Barcelona! The cathedral, Plaça del Rei, the Jewish call, the Born, the Roman wall … a thousand legends are hidden in this district.
The whole history of Barcelona concentrated on one route!
The Catalan Art Nouveau cultural movement, which demonstrated extraordinary vitality and artistic qualities, is one of Barcelona's main tourist attractions and one of the most convincing reasons for getting to know the city. Even today, Modernisme, as it is known locally, still characterises the city, giving it a very special charm. It is the style of many buildings here and you can see it clearly for yourself at various city museums and historical houses.
Modernisme influenced other arts, even leaving its mark in the smallest details of everyday objects. The movement combined elements of modernity with cultural revival and was driven by a group of intellectuals who did not limit themselves to promoting architecture, the cornerstone of Modernisme, but also sculpture, painting, graphic arts, literature, the theatre, music and the decorative arts, as well as reviving old craft skills, which the great architects really knew how to exploit.
Antoni Gaudí (1852-1926) is one of Catalonia's geniuses with the most universal appeal, its best-known architect internationally. Barcelona is proud to be the setting for the best examples of his work. Here you can see, in detail, the marvels produced by the complete architect, which is what Gaudí, one of our best cultural ambassadors in the world, was.
Gaudí may be the best-known representative of Catalan Modernisme, but there are others, who remain in his shadow. Some of their work is also a must if you are interested in this movement. by Barcelona Tourism.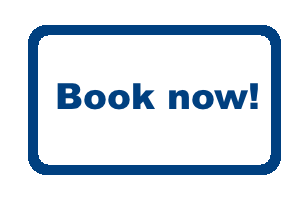 Running tour at Gothic Quarter
Distance: 5-6 kms or 10-12 kms
Duration: 1.30 h – 2 h.
Level: Easy / Medium / High
Tour includes: Track & Photos
Local guide speaking English, Spanish or Catalan
Cost: From 25/35 EUR

Book this route or requests more information by filling out the form