This weekend we climbed Montserrat! We went with some friends to get to the Virgin of the Black Madonna, in search of a miracle … but these crisis days, it seems that the Virgin is in great demand!
The path we choose to get to the Benedictine monastery was the Way of Angel.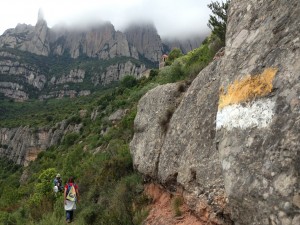 The day started at the Plaza de la Font Gran at Monistrol de Montserrat, and from there we climbed the road out from the same square to the same way of Angel after the drop following the path and Matxos Degotalls. And from there by a sharp rise Monastery of St. Benedict following the route of the path PR-C19. The first section of the road is all the harder with steep inclines and some points where we had to climb! From St. Benedict, but the way back is much softer and affordable for everyone, even for children, this time, joined us.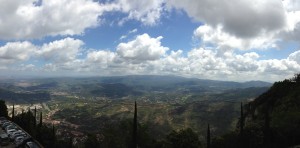 Once on top, we were forced to take the picture of the square below to Montserrat to see the Virgin, unable to avoid the long queues that were at noon.
A quick snack for lunch and then down to the Route 3/4, a shortcut directly from the monastery to Monistrol. An easy route, as there we found indicators during the descent.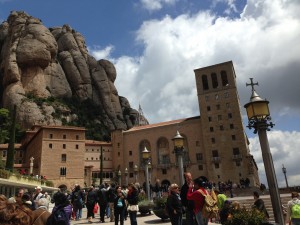 A great day, a good walk with beautiful views of the monastery and all over the Bages region. Almost 11km of course we enjoyed very much. Thanks friends!