Run in Barcelona means to be free! Means to have the freedom and to choose what you like! It is to decide if you go to the beach, climb the mountain, or if you run in the city center!Barcelona is a small city but offers the possibility to choose the place where you can run: beach, asphalt roads , trail!
The
Barcelona seafron
t is perfect for those who love running. From the W hotel ( for example ) you can reach San Adrián, beyond the Forum area and enjoy a track go and back  for over 12km!If you have to do intensive work, you can run series in the
Ciutadella Par
k . Green space within the city of Barcelona . You'll find long stright paths to practice your sprints or a 2km circuit to increase your strength in longer races !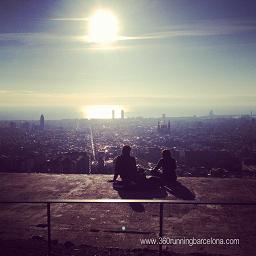 If you get up early you can run, for example, the Gothic Quarter and El Born without tourists ! This routes will allow you discover the medieval Barcelona! Passing by the Roman walls, the narrow streets of the medieval city , and the history of the Born district .
If you prefer the paths, the Road Water (Carretera de les Aigües) is a very well- known place for runners in Barcelona. It is a wide road and suitable for everyone and offers endless possibilities if you decide to get into the Collserola. For those who just start running, you can enjoy the quiet road which is a wonderful view over the city of Barcelona. 9km go and 9km back to see the city and enjoy your favorite sport!
But you can also run Collserola in a hard trail running . There are endless ways , paths, trails, fountains, small chapels, etc. , you can go to find all along its perimeter. We do not emphasize any route, but from anywhere on the road the water you can venture to climb the Torre de Collserola communications and wander around the forest to discover the swamp Vallvidriera. In Montjuïc and in the Tres Turons you can run in the mountain near of city center.
If you're from Barcelona or not, or you come to the city to spend a few days, there are many options to run alone or accompanied, the streets, parks and mountains of our city !