The route between Queralbs to Vall de Núria is a mountain route in the Pyrenees of Spain, specifically in the Ripollès in Girona. It is a well known route for walking and running and can be done with physical fitness. It is ideal for the summer months but can also be done in spring and autum.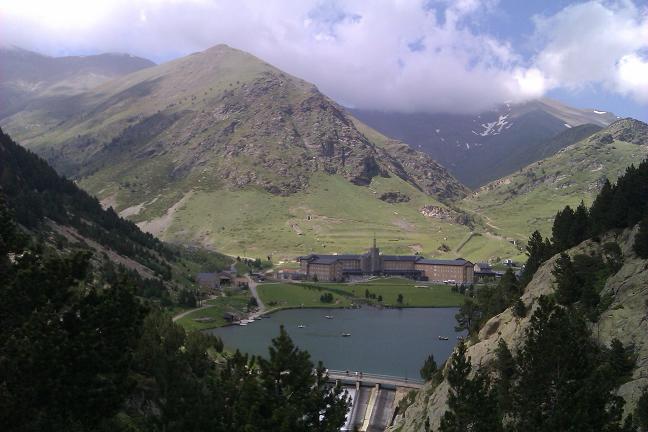 The journey begins in the town of Queralbs and from the place of Queralbs is already shown the way to climb up the valley. If you go by car, it's best to leave it in the parking lot to the entrance of the village. If you want to stretch a little more the route or not have your own transportation to arrive, you can start from Ribes de Fresser. The signs mark the route is done in about 3 hours walk but depends on the pace and obviously the stops. The distance in our GPS is 7 kms (only one way) and a height of 900 meters, finishing at an altitude of nearly 2,000 meters. The return by the same route and still being down, usually lasts about the same time as the rise due to the type of soil you find. The route is up the whole way and runs through a rocky path and can be performed either walking or running. Although a middle path should train a few days before realizing it or having good physical shape. At no time climbing or crimping necessary but is advisable for persons with reduced mobility and is impossible in rough chair. It is also indicated to perform with children but watching them closely at all times as some sections are very narrow.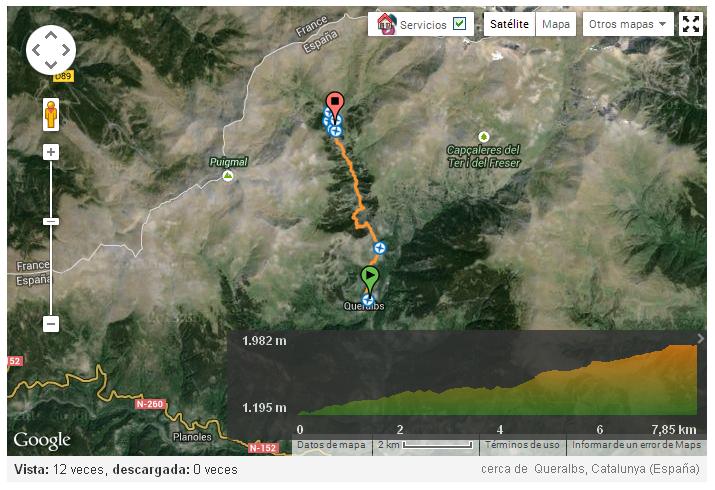 Regarding the material, it is necessary to wear suitable shoes whether sneakers or hiking boots and take into account meteorology since the weather can change easily. In summer essential high sunscreen and a hat but also a windproof and rain gear just in case. It is worth extra shirt for last. In winter, the weather can be very adverse so it is only recommended for experts. And also does not carry sticks more. The route is fully marked and it is very hard to miss. Moreover, being a well-known way is very busy. While we found the descent ascending Fresser River, a waterfall and see how we are gradually gaining altitude. Arriving at the Vall de Núria an opportunity of discovering a precious place with a lake and where you can browse different bar and restaurant services. There is also a hotel n little shelter arrive. For children there are many activities like surfing or games. In winter you can ski on the slopes.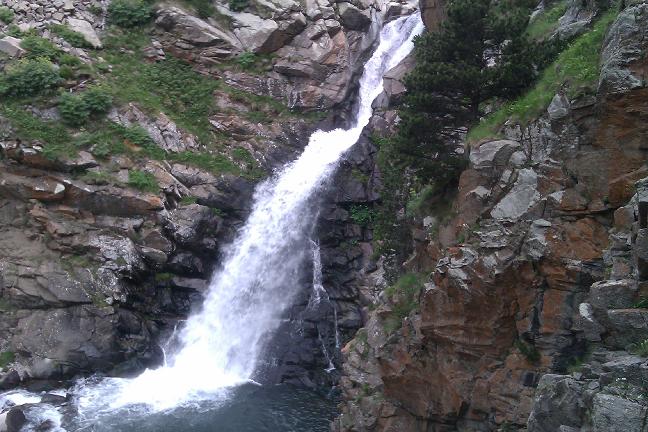 Alternatively, you can ascend by cog railway, so if there are people who can not make the climb can walk the transport in about 20 minutes. It's unable to access the drive Vall. In summary, is a pleasant and safe route for running or walking in the Pyrenees Catalan. More information: http://www.valldenuria.com/website_valldenuria/cat/index.asp