Have ever been runing in Montjuïc? We've been there for several times and every time we've gone we've enjoied the Magic Mountain (how Montjuïc is also know between cityzens), its slopes, museums, and buildings but we really enjoy the magnificent views over the city ​​of Barcelona.
Do not be impressed by their slopes, you have to take it easy! You can discover absolutly amazing places like the mythical Font del Gat (Cau Fountain) or traces of the blue line that marathon runners followed during the Olympics on 1992.
So do not hesitate to put on your shoes and run beside the MNAC, the Greek theater, etc.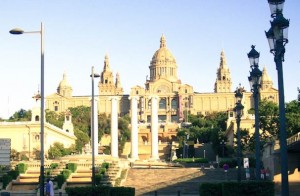 Dare also go to Montjuic Castle. If you go round you will find a small path where you can run with excellent views over the city harbour.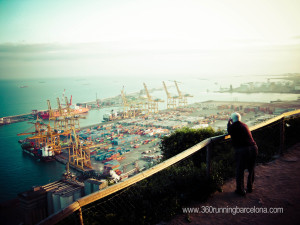 And on you run back to the start point, you'll pass by all the Olympic Ring, center of the 1992 Barcelona Olympic Games, starting in the Olympic Stadium, the impressive Palau Sant Jordi or the spectacular Telefonica Communications Tower.
So you have no excuse to visit Montjuïc during your weekly trainings in Barcelona, a mountain full of history and stories, that you can find if you come to any of our routes running. See you there!
All information on this and other routes can be found in our web and on facebook.